A 3 STEP DESIGN APPROVAL PROCESS
We have created a 3 step design approval process to ensure that the design we create matches your vision.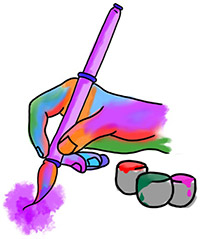 Either you write the copy OR we can write it for a fee.
If we write the copy we will send it to you for approval or changes.

We provide you with a list of images to choose from.
Once chosen we purchase and remove the backgrounds and give you immediate access.

We provide a first draft of the design for you to approve.
You can make 2 revisions to the design without additional fees.
Once everything is approved we convert the design into html and install it.