Everything Needed To Generate, Score, Communicate With, Track and Nurture Contacts
View statistics
Add custom fields
Add notes
Group and flag
Sync with Google
Import and export
Scoring system
Chat with contacts
Send emails
Send text messages
Send phone broadcasts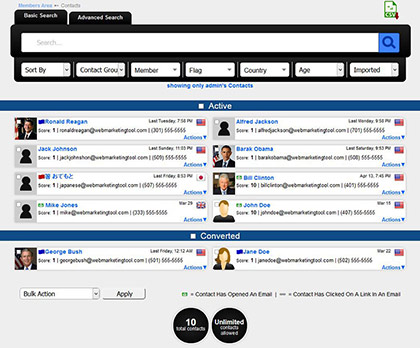 Contact Grouping
Setup
contact groups
that you can use for sorting contacts and handling autoresponder series. Contacts can belong to
multiple
contact groups.
Contact Tracking
Track the pages your contacts visit, where they come from, their conversion rates, and more. Setup
password protected pages
that only specific contacts can view and
unlock
these pages
after they perform an action
(exa: Unlock a page after they view a video).
Contact Scoring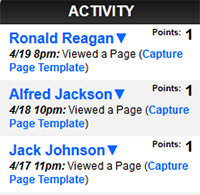 Our
contact scoring system
shows you which contacts are the most actively showing an interest and which items they are interests in. Our
web contact manager
comes with a powerful contact scoring system that is
easy to customize
to fit your needs. A contact receives
points for doing things
like
watching videos, opening emails, viewing pages, clicking links, chatting, and more
. You decide how
many points
each action is worth. For advanced setup you can use code to create custom actions that adds points. Save time and money by concentrating on the contacts that are most interested. Setup automated marketing campaigns to try to get the attention of those who have not yet shown any interest.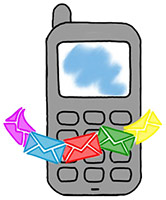 Contact Communication
Have all of the communication with your contact in one place. No need to search through emails, cell messages, Skype and phone logs to remember who you talked to when and what you talked about. With Web Marketing Tool you have
all of your communication
with your contacts
in one place
. If you have a team or organization you can know when a team member has communicated with a contact so things to not fall through the cracks and also so you are not constantly bumping heads with each other. We give you the power to automate, monitor and delegate communication with your contacts.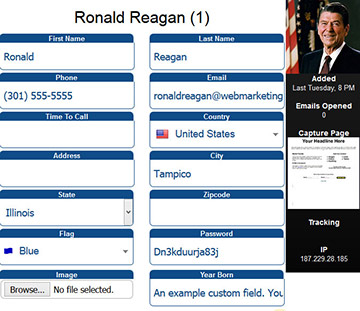 Generate New Contacts
We provide you with
all the tools
you need to start
generating new contacts
. We provide you with capture pages, banner tools, blogs, ad coops, optin form creators, and much more so that everything you need to generate new contacts is in one place. Our marketing software allows you to manage everything related to contacts from generating them to managing them all the way to making sales and tracking commissions.