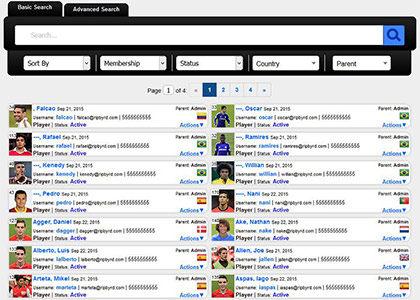 Your Own Membership Based Website
Now you can have a
membership based website
for less than the price most companies charge for a basic website. You can choose to charge members for access to the website or give it away for free. Our
membership software
includes tools making it easy to add new pages, news, events, downloads, banners and much more.
A Fully Customizable Members Area
Every page in the members area is completely customizable. You can modify the titles, content, layout, design plus add your own custom php code.
Every php page has a matching html template file that can be edited to completely customize the pages. We also provide tools for translating the site into foreign languages and have already translated it into several languages. With our enterprise software you can setup multiple memberships where the members area for each membership has it's own content and design and is completely unique from what members in other memberships see.