Added: 05/21/2013 | Updated: 3 Years Ago

Q

uestion

How do I unlock the admin's account if it was locked from failed login attempts?
A

nswer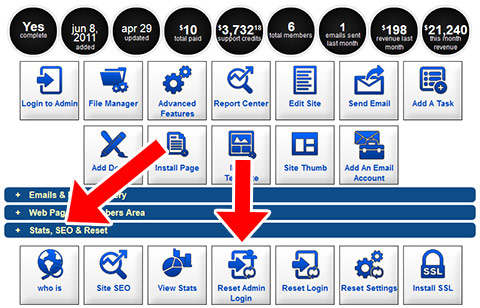 In the
WMT Client Admin
, on the page for your site, under the "
Stats, SEO & Reset
" tab then click "
Reset Admin Login
".
This resets the admin's failed login attempts and does not change the admin password.