A.
With direct payment turned on, if there are multiple memberships setup, then a drop down appears for the person to select which membership to join. This controls if the membership appears in that drop down.

A.
Yes, things do change. A landing page does not have the code for sending the form, so any forms on the page may not send and/or may not be setup properly if the page is not marked as a capture page.

A.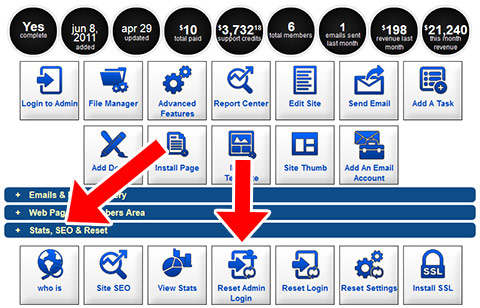 In the
WMT Client Admin
, on the page for your site, under the "
Stats, SEO & Reset
" tab then click "
Reset Admin Login
".
This resets the admin's failed login attempts and does not change the admin password.

A.
Go to "Manage Resources" (/admin/manageresources) and click on the title of the resource you want to edit
Select a membership from the dropdown and save changes.
After adding the first membership you can add additional ones.