A.
By default the members area is the same.
But, we can customize it as needed to look different from the other members area.
They would still login at the same place, but we can have different headers, etc for the members area for Members in the new membership.

A.
Yes, go to "
Advanced Features
" and click the "Misc" tab
and towards the bottom you will see "Login Redirect URL".
Change this to the url of the page you want a person sent to once they login. Often the easiest approach is to create a resource page with the content you want a person to see when they login, and then set the "Login Redirect URL" to the resource page.

A.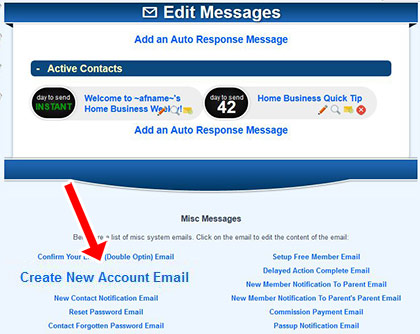 When logged in as the admin go to "
Edit Messages
" then at the bottom click on "
Create New Account Email
".